As part of the Unified Community Platform project, your wiki will be migrated to the new platform in the next few weeks. Read more here.
Main Characters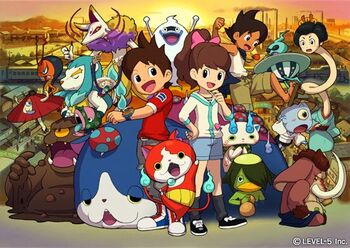 The main characters of Yo-Kai Watch are the focus of both the anime and various games.
In the Yo-Kai Watch media series, the story is told through the interactions and adventures of several human and Yo-Kai characters. The first of these characters to be featured is Keita Amano, who befriends the Yo-Kai Whisper during the first episode.